Middle Earth Dreamer
This is an illustration for an as yet untold story. The book on her knees is of course the Red Book of Westmarch or There and Back Again by Bilbo Baggins.
Title: Middle Earth Dreamer
Year: 1998
Dimensions: 9in x 11in
Medium: Ink, Watercolor, and Prismacolor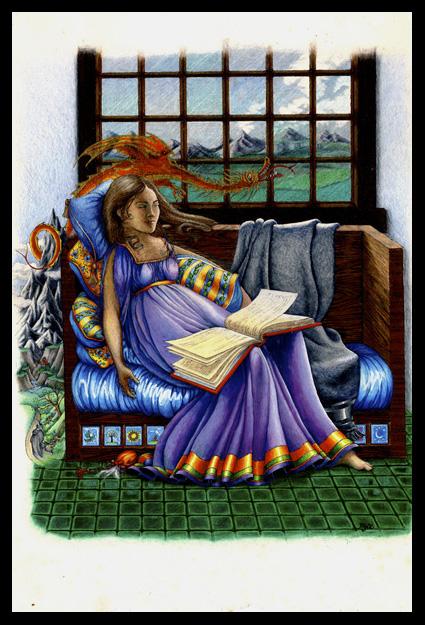 Click on the Image above to see a larger version.